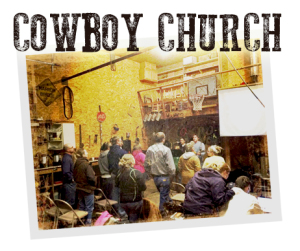 Cowboy Church is every


Thursday night at 7:00pm.
It is an evening where we invite the whole community out for worship, a message and fellowship. During the Discipleship Training School, the teacher of the week will share a message.
On the off seasons we have a bible study where we dive into a certain book of the Bible.
If you are missing out on some christian fellowship, have a hard time getting to church on sunday or just want to get to know us more, please join us! Coffee, tea and snacks available!

We are located at:

369 Hwy 290
Meeteetse, WY

March, April,  May, September, October, November we will meet in the Shop (large white building)
All other months we will meet in the Admin building (large Log building)